Book Review: Love Beneath The Christmas Tree by Jae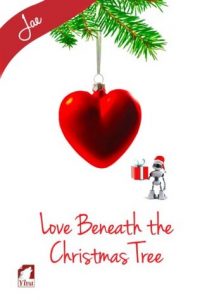 This was a short and sweet Christmas novella about a mall cop grump who becomes enamored with a boy and his mother. This story covers 3 points of times in their lives within about a 2 year period. Surprisingly, Jae was able to deliver the feeling of a deeper relationship despite the number of pages.
My favorite thing about this was the vulnerability. But I stayed for the humor.