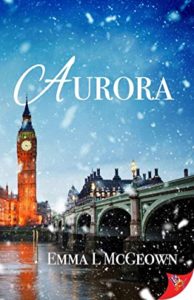 Was this a debut book for this author? I didn't see any other books listed for her on Goodreads. If that is the case, then consider me impressed. This was a fully engaging drama that was so affecting, I had a lump in my throat trying to keep tears from falling.
I don't now what it is about the amnesia trope, but I can always get into it no matter how cheesy it is. Only this one wasn't silly at all. It was very realistic and complete convincing.
Keelin/Jax is a doctor who is freaking out because her wife, Elena, got hit by a bus and can't remember anything of their life together. Not their relationship, not their home, and not even their child. To top it all off, she doesn't even remember her sexuality! There is an 8 year memory gap that they hope will resolve itself in time.
I have been saying that I want a love triangle in my lesbian fiction for awhile now. This wasn't exactly what I was hoping for, though. Elena's memories are when she was still with her ex boyfriend. So one of the major conflicts in this book is her trying to see if there could still be something there between them. While it is slowly killing her wife, Jax, inside.
This was all just really well done. Full of believable drama and angst for the situation. I was never sure how things would resolve. I wasn't sure things WOULD resolve.
I liked all of the characters. You could sense how close everyone was before the accident and how they tried to support each other afterward. The characters were flawed in the way that everyone is. And you couldn't help but be drawn in and get invested in their journey.
Overall, this was a very emotional story worthy of your time. Read this when you are feeling like you need something that that will make your heart ache.
I recommend this to those who like to read about romance, amnesia, internalized homophobia, family, children, expectations, and kitchen counters.
I received an ARC from Bold Strokes Books for an honest review