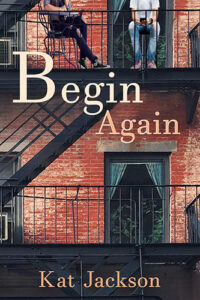 Emily has been living with Lauren for 5 years and things have not been going well between them. Lauren hasn't been sleeping in their bed and has been generally standoffish. Emily doesn't know what is wrong, and to make matters worse, Lauren doesn't like to have emotional discussions.
Struggling with a way to work through their issues on her own, Emily focuses on her work. Her team infiltrates companies that need help with communication. Their new assignment lands her at a company where she runs into, Burke, an old acquaintance from New York. Burke, who she had a strong connection with back then and it doesn't seem as if that chemistry has been lost.
I love a good amount of angst in my books, and this one was full of it. I mean, a book that starts off with a long term relationship on the rocks is certainly qualified for some drama. But this book really crosses the line of morality for me. Much of the angst was based upon Emily's attraction to Burke and what that means in terms of her failing relationship with Lauren. Emily's behaviors and actions made it hard for me to like her. This was written well and the situations were handled realistically and that is probably why it was so hard for me to connect. I wanted to root for the budding relationship between Emily and Burke, but it never felt exactly right.
There were some surface level side characters peppered both in the workplace and in their personal lives to help the story move along. None of them were super fleshed out.
Overall, this was an OK read when you're in the mood for some infidelity drama.
I recommend this to people who like to read about stagnant relationships, corporate jobs, reconnecting with old crushes, non-communication, cheating, and coffee.