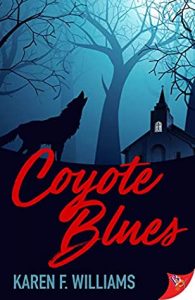 This is the book that started my 20+ book review drought. I had a hard time determining what to write. And even after so much time has passed I am still struggling.
Riley is something not quite human. She had a rude awakening as a teenager that traumatized both her and her adoptive parents. She was sent off to college with a strong suggestion to not return home.
There is a time gap and we are re-introduced to Riley as an adult. She is a professor at a college and has a close friend, Dr. Margaret Spencer, who is her confident. She gave Riley a chance when she was younger and is also well aware of the more sinister side to her.
Riley is quite surprised when Fiona Bell comes back into her life unexpectedly. The childhood love that was lost because of her shape shifting ways. Riley will have to protect her from her abusive husband as well as from herself.
I did like this book. I love it when stories or comics or anything supernatural or undead are done in a way that make it seem realistic and believable. I can suspend my belief and think 'this could happen!' This book is written in exactly that way. I also visualized this as a movie. Particularly the way it alternates between her life and classroom lecture. Unfortunately, this was the one aspect of the book I didn't really enjoy. I felt like the classroom content was boring and info dump. I can see how it paralleled what was happening with Fiona's challenges but I really could not get into it.
So overall, I though this was realistic and entertaining. I just could have done without the classroom stuff. But don't let that discourage you. I've read other reviews where that was part of what made them enjoy this book so much. So read it for yourself and decide!
I recommend this to people who like to read about romance, shape shifting, family estrangement, chosen families, second chances, education, and turtles.
—
I am including a disclaimer that I am 20+ book reviews behind. Unfortunately, that means quite some time has passed since reading. So this review is likely not as in depth as normally would be as it is not fresh on the brain.