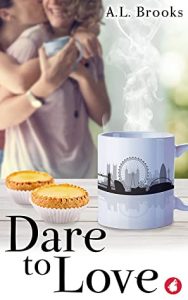 Phoenix rising.
Carmen is a self-made talent manager for celebrities. She is overworked and just going through the motions with her boyfriend of convenience. After a meeting with her lesbian friends, Tamsyn and Maggie, she realizes that she wants what they have. A meaningful and loving relationship.
Ash is a self-made business owner. After slaving away as an investment broker, she realized that she was killing herself for nothing. Now she owns her own business and creates works of art on people's skin.
Carmen accompanies her best friend, Felicity, to get a post divorce tattoo. There, she meets the charming and handsome butch, Ash. Carmen is thrown by her attraction to Ash since for as far as she can remember she has been a member of the boys only club.
Carmen starts to pursue a friendship with Ash to explore the connection she felt. Ash is into Carmen but has had a bad experience with falling for a straight woman in the the past so she is hesitant to get too close.
I enjoyed this story because Carmen wasn't flippant with her newfound attraction to Ash. A lot of books where someone is newly discovering their sexuality, they seem to go back and forth and generally confuse everyone involved. I liked that this one avoided the whole dramatic hot/cold aspect we so often see. Alternatively, the drama mainly comes from Ash and her putting Carmen in a straight girl box and assuming she will get hurt because she is obviously and stereotypically confused and just wanting a sapphic try-out.
While I liked the characters and the story, I found the book dragging a bit in places. Both main characters had family and friends that they would go and recount whatever had happened and how they were feeling. Too often, really. I give Brooks major kudos for not falling into the trap of re-telling everything in a different way. That would have made this DNF material. But it still had a sense of repetitiveness to it. The friends seemed mostly superficial. Nothing really deep there except to provide a way for the main characters to process and move the story forward. With the small exception of Ash's family drama
Overall, I thought that the chemistry between Carmen and Ash was good. I love slow burn romance and this was exactly that. The anticipation of two people flitting and fluttering around each other before coming together is so satisfying.
I didn't recognize Carmen or her friends, Tamsyn and Maggie, from the book 'Write Your Own Script.' It wasn't until after I read acknowledgements in the end that I was made aware. I might have enjoyed it had I realized that tie-in earlier. It has been a little while since I read that one.
I recommend to people who enjoy reading about romance, questioning sexuality, celebrities, tattoo artists, double espressos, gin, travel, and pastries.