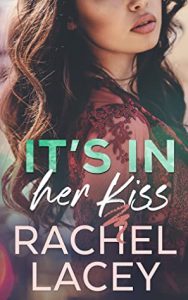 Julia Vega moved to New York from Miami with dreams of becoming a big Broadway star. With just around ten years under her belt she is finally up for a leading role. Sure, it is off Broadway, but it is at a reputable theater. If she could land this role it would be the big break she needs and put her on the map.
Sophie Rindell has been a struggling actor in New York City for many years. Waiting tables and couch surfing is what she knows. Her family, who never fully supported her career choice, is pressuring her to return to her hometown to get a real job and add stability to her life.
Julia and Sophie end up in the same casting office vying for the same coveted role. They chat and are generally supportive of one another. They meet again, right outside the building after their auditions, and decide to grab a drink together.
If you haven't read Lacy's other book, Don't Cry For Me, the first installment of the 'Midnight in Manhattan' series, then you should. This book definitely stands strong as a standalone story, but the bar that they go to is one that is the central focus point of the first book. The leading ladies of that one make several appearances here. Also, it is a really great love story that I rated 5 stars, so it would definitely be worth your time.
So their friendship begins as equals and then morphs into something different as one of them gets that wonderful leading spot and the other doesn't. It is an interesting dynamic. Attraction. Interest. Conflicting feelings of happiness and jealousy. Julia has never pursued a relationship with a woman and Sophie has been burned by a closeted ex girlfriend in the past. So whatever is building between them is delicate at best.
There were fun moments in the theater. On stage and off. Julia and Sophie had good chemistry. I love drama and thought the relationship angst was believable and it made my heart hurt for a bit.
I recommend this to people who love celebrity romance, theater, New York, mother/daughter bonds, coming out, cats, and bubbly drinks.