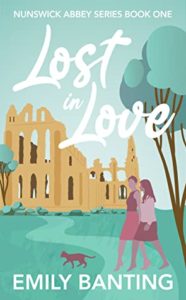 Anna is a 30-something researcher that has had to upend her life to move back to her small English hometown to take care of her ailing father. She has no trust of doctors after her experience with them when her mother was dying. So it is no surprise that she is wary of her dad's new doctor. And it is awfully annoying that the new doctor is so attractive.
Katherine is the 49 year old doctor who just moved to town recently. She is trying to get back to some semblance of normal life at the persuasion of her best friend.
This was a quick and enjoyable story about two very different people that fall into each other's lives and complement each other like a matching set of puzzle pieces. Where one is weak the other is strong and they each enhance the other's life.
What made this story interesting was their lives before meeting and the challenges those histories create for the present day.
My favorite thing to read is angst and this had a good amount of it. There were several points of conflict that needed to be resolved before things could move forward between them. I don't know if I completely believed in some of it. I felt like this was a bit instalove. I would have liked to have had more time with them to feel the falling. There were some questionable decisions and strange reactions. Mostly lack of communication. They were cute together just before things got complicated.
This had a quaint English town feel and it made me want to visit.
I recommend this to those who like to read about romance, family, past trauma, loss, caring for loved ones, tough decisions, letting go, moving on, and green smoothies.
I received an ARC from the author and LezReviewBooks in exchange for an honest review.