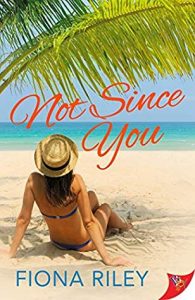 A second chance cruise romance.
Charlotte is vacationing on a cruise that was meant to be her honeymoon. Her ex-finance cheated on her and therefore they never married. As luck would have it… Charlotte's first HS love, Lexi, is employed and assigned as her VIP for the week.
Instant re-attraction. Instant feelings. Instant everything. This was the opposite of slow burn to the point of almost being unbelievable. But seeing as how they had a strong history, it is somewhat seemed plausible. I thought there was an opportunity for Lexi to have a bit more angst over reconnecting with Charlotte. She was so quick to fall back into things despite how Charlotte had broken hear heart. And alternately, Charlotte was so quick to jump into things despite the recent dissolution of her engagement.
The story was filled with many different settings and interactions. The best part of this book was the chemistry and flirty/dirty dialogue.
Another reviewer commented on considering this an erotic story. While there was quite a bit of explicit sex, it didn't feel that way to me. In fact, there were no intimate scenes until the second half of the book. But being the prude I am, I have to say that I PERSONALLY felt there were more than necessary. Having said that, the scenes were not repetitive like so many other books fall victim to. Each scene was unique and sexy.
Because there was so much of THAT, I felt that the book suffered from not creating a deeper connection between Charlotte and Lexi. Sure, they said the words and had inner monologues describing their feelings. But I didn't necessarily see it. Their relationship was more physical than emotional.
The ending dragged on a bit too long.
Overall, this was an entertaining story with a lot of sexy scenes. Not surprisingly, this would be a good beach vacation read.
I recommend to those who are interested in romance, second chances, vacationing, cruises, bar tending, friends who collude, dirty talk, sexual tension, and packing (not luggage).