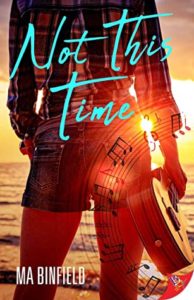 I'm not sure why, but I was surprised at how much I liked this. I think it is because I have read a lot of singer/celebrity romances and they usually miss the mark for some reason or other. They feel superficial. They put a whole bunch of cringe worthy song lyrics.
But this one felt like a new spin on things. For one, the girls were a part of the same band/group once upon a time.
So it wasn't like it was small town nobody falls for super celebrity crush. And there was some really good tension when they walked back into each other's lives.
Anyway, I was totally into it.