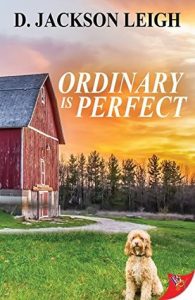 This was such a wonderful and heartwarming story. I choked up at times and felt uplifted in others. 
There is a kid that is Central to the plot but not one of those annoying baby talk and whiny kind. Gabe was an 'old soul' with some spunky attitude.
A tragic loss in Gabes's life forces Autumn, a selfish young entrepreneur, and Catherine, an ordinary butch that suffers from PTSD, to come together in a co-parenting situation.
It's a tough circumstance and everyone seems to go together like oil and vinegar.
I really loved going on the journey with these people as they tried to make things work. Grow to learn about each other. Become more important pieces thier lives. Seeing if they can overcome the dark past to forge a brighter future.
Nothing to critique. Recommend.