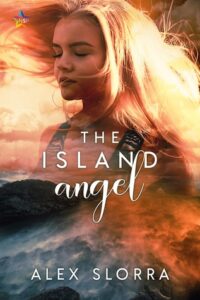 It was hard for me to get into this book at first. It was difficult for me to follow for some reason. But after the first chapter, it found a rhythm.
Jessica is a corporate tech leader who finds herself at the center of a massive systems failure that causes a disastrous drop in company market value. All signs point to her purposely planning this for her own financial gain. She has to flee town to buy some time while she figures how she can prove her innocence.
Anna is a recently divorced woman who is financially strapped and trying to keep her farm alive. She stumbles upon a down and out Jessica who has run out of petrol and no money because her accounts have been frozen. She offers housing in exchange for helping out on the farm.
Both women have some significant trauma from their teenage years that continues to haunt them.
Even though the length of time was relatively short, it felt like the relationship between Jessica and Anna blossomed naturally. The heavy secrets they shared and addressed together created a solid bond.
There was some mystery, suspense, and a touch of action.
Some characters were not really necessary for the plot..And there was an ex to create unnecessary drama.
Overall, this was an entertaining read that I would recommend.