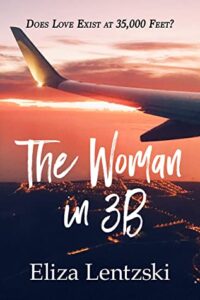 I read this awhile ago. I really enjoyed it and recommended it to all my friends. I see they have all written nice reviews since then. It is probably well beyond time that I post one too.
What I told everyone then, is that this book is a quick read to get you out of a reading slump. So you should keep this one in mind for that exact moment when nothing is else is satisfying you.
I thought that the premise of a secret unofficial work bingo card was unique. I totally believed that people would do that type of thing to take out the monotony of the job.
I liked the main characters and for as short this book is, it had a bit of depth.
There hasn't been an Eliza Lentzki book that I didn't enjoy. This one is no different.
I recommend this to those who like to read about romance, travel, business class, baseball, and airport food.