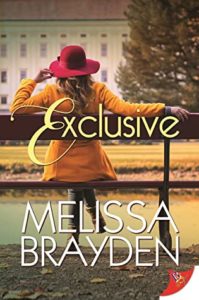 Do you ever read something and just completely relate to it? That is how I felt during the conflict of this book. It isn't reasonable or mature. But it is REAL. There isn't anything I love more than gritty, vulnerable emotion.
Speaking of relating. My name is Carrie and my wife's name is Shyla. The main characters in this book are Carrie and Skyler. Also, Skyler has a doggy that is described exactly like one of our fur babies. Very relatable!
A young reporter on a small network gets a prime-time opportunity. It is too bad the veteran news anchor is a total you-know-what. Never meet your heroes and all of that. Impossible situations arise.
It is my opinion that Melissa Brayden could never write a bad book. She always delivers and is the only must-read author for me.
I recommend it to those who love to read about romance, celebrities, age gap, news, and unsuspecting cabinets.
I received an ARC from Bold Strokes Books for an honest review