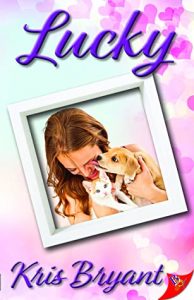 Serena has had a rough life. She had to practically raise her little sister, Faith, because her mother was busy being an alcoholic. A spur of the moment decision to buy a lottery ticket and her luck changes instantly. As the newest lottery winner in Vail, Colorado, she decides to open a pet hotel for rich vacationers the town attracts.
Gabrielle is an architect on the fast track to making partner. Her life has been filled with family, love, a great friend group, and wealth. She is put up against a peer for the partner position and now she must knock her next project out of the park to ensure she secures the job. Why did that next project have to be a animal daycare of all things?
I really enjoyed this story. There were a lot of fun things and situations happening. Hiking, waterfalls, quaint coffee shops, fancy restaurants, rich estates, backyard bbqs, etc. It was fun to not have the same backdrop for every interaction that happens in so many books that I read. I felt like I wanted to be in Vail, Colorado with them.
I wasn't so sure about Serena and Gabrielle at first. They seemed a little bit too opposite for each other. Gabrielle's reaction toward animals alone seemed like a neon sign flashing 'STOP.' But as the story progressed, I could see the chemistry and the mutual want to grow and compromise in order to pursue things further.
I love the 80% drama, and this delivered. There was a reveal that I wasn't expecting which elevated this book up a notch. It is so fun to get surprised in a story when you are not expecting it. And while I wasn't a big fan of how the conflict resolved so easily, I have to admit that it seemed appropriate for the character.
I recommend this to people who like to read romance, winning the lottery, difficult families, opposites attract, animals, and spin class hookups.