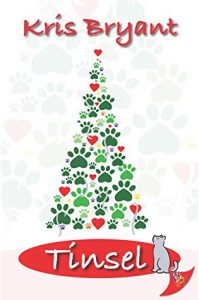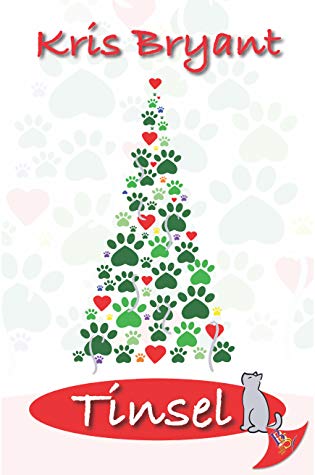 Dystopian Inspired Cat.
This Christmas novella begins with Jess ending a 6-month relationship with a cheating girlfriend. She is distracted by a stray cat outside her window who later happens to find its way to her doorstep. She takes it in, determined to provide it shelter from the elements until she can find its rightful owner.
This story was the perfect length for this cute romance. What made this especially endearing were the relationships Jess has with her best friend, Mo, and her mother. The text conversations where Jess bounces things off of Mo are full of humor. Exactly the snarky teasing you would expect from two close friends. And the conversations Jess has with her Mother are biting but full of love.
Jess has to make a trip to the vet, where she collides with a beautiful woman, but Jess is just annoyed by her clumsiness. They continue to run into each other, which aggravates Jess even more., until a little bit of best friend meddling results in the two women spending some time together.
I loved that Jess and Taylor did not get along in the beginning and that it wasn't all smooth sailing. There was a MINUSCULE amount of angst to get the heart beating. The best part was Jess's inner thoughts of how frustrating it was that Taylor was so beautiful, nice, and perfect. She couldn't hate Taylor regardless of how much she tried.
I did feel like Jess was a tad bit too unlikable. Sometimes the cat stuff was a little extra. And there is an explicit sex scene that I feel should have been fade to black for a sweet Christmas novella. (I know, I know. I am totally the only person who feels this way).
Overall, you cannot go wrong by purchasing this cute little nugget. A really sweet romance with a cat playing cupid.
I recommend to those who love romance, Christmas, cats, enemies to lovers, great relationships, one-upping work rivals, and amusing pet names.