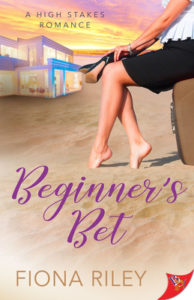 I loved this book. Will be adding this to my list of favorites. This series progressively got better with each of the three stories. You can read the one stand-a-lone but you would miss the opportunity of getting to know all of the wonderful characters and their individual love stories along the way.
This book really resonated with me and I have no idea why. I have never had a desire to have a baby or be a mother. And yet I was rooting for Ellison's steadfast passion to achieve her goal regardless of and despite all else. The conflict was real and I had trouble seeing how things could work out with Katie. But I was glad to have gone on the journey with these two lovely ladies.
I recommend this to anyone who likes to read about romance, lesbians, real-estate, massage therapy, friendship, family, dream homes, and shrimp scampi pizza.
I received an ARC from Bold Strokes Books for an honest review