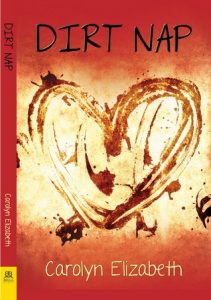 Even better than the first.
We start off with Corey Curtis being all smitten with her new girlfriend, Thayer. Finally she has found someone that she wants something real and substantial with. After a couple of handful of weeks, they are already spending their nights together at one or the other's home and professing love like it was candy. That is fine with me because they were put through the ringer in the first book, 'Gallows Humor.' I was on board for a little honeymoon period. Unfortunately for them, it doesn't last long.
You could probably read this book as stand-a-lone. The author does a good job of explaining what happened in the past. But I don't recommend it. The first one is too good to pass up. Also, you would miss all the great dialogue and build up between Corey and Thayer. That would be a shame.
OK, so now about book two. The suspense/mystery aspect of this was elevated quite a few notches in this one. Corey is called in to help with a dead body that has been hanging out beneath a house. One thing I like about both of these books is the gross factor. The author doesn't shy away from making you uncomfortable with her descriptions. Literally so disgusting. Love it.
Corey is a major hot head and she can't just let the police do their job. She has the insane desire to meddle. It ALWAYS gets her in trouble. I think that is why we love her so much. She has such good intentions with disastrous results.
We revisit all the same supporting characters. We are introduced to a couple more. Relationships progress. There is a deeper level of friendship between Corey and Collier that is gritty and beautiful.
But the shining factor continues to be Corey and Thayer's relationship. They seem so real to me. Happy with each other but bicker and have disagreements. Obviously their relationship is still young, so they are trying to figure each other out. I appreciate how they talk like adults and drama is not contrived with miscommunication.
Overall, this is a great follow up to 'Gallow's Humor' and should be on all of your lesfic to-read lists.
I recommend this to those of you who like to read romance, mystery, crime solving, hostage situations, bone setting, and maggots.