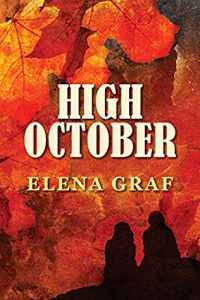 "You're my, my, my, my lover…" – Taylor Swift
Liz is a 58 year-old renowned surgeon that semi-retired to Maine where she opened up a small family practice. One night she is called to the office to urgently help an actress who fell and injured her leg. The thing is, the wounded thespian just happens to be the woman who broke Liz's heart 40 years ago when she chose a man over her and shut her out of her life.
Liz invites Maggie into her home so that she can be taken care of and heal. They have history and their unresolved feelings rise to the surface.
I liked the setting in Maine. I liked the premise of the story. I liked how Liz seemed a bit grumpy, put off, and awkward.
I didn't like how they come together felt like a forgone conclusion and seemed very diplomatic. They talked so openly and matter-of-fact about things that there left little to the imagination.
I wanted to love this. It had an epic sort of feel to it. But it mostly just fell flat with me. I didn't feel the love and connection between them the way that I really wanted to. They bickered a lot. Maggie gave so much of herself and Liz just constantly said the wrong things and came off flippant about the relationship. A lot of it was on purpose because of their characterizations but it didn't work for me personally.
I would be remiss if I didn't mention how many times they referred to each other as lovers. I'm sure it is a generational thing, but it so very distracting and takes me out of the story.
Graf is a good writer. It was high quality and kept me engaged for the most part. (It kind of dragged toward the end). People love this book and I read it because of all the amazing reviews. I'm definitely the odd reader out with most of my critiques.
I recommend this to people who like to read about romance, second chances, mature relationships, medicine, theater, Maine, family, and a high attention to breasts.