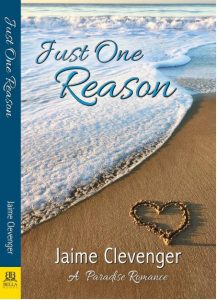 This is the third installment of the Paradise Romance series. I have gotten so much entertainment out of these books. I love the characters and friend group. That while each story focuses on a new budding relationship, the same characters pop in and we see that they continue to progress in their respective partnerships.
In this one, we get to know Dr. Terri Anderson a bit better as she navigates an incredibly hectic schedule. Her best friend sneakily introduces her to Elizabeth Samuels, who just happens to be one of Terris' residents. Terri has previous bad experience with mixing business and pleasure so she is not interested in following that path again.
But Sam's indecision about continuing her career in medicine when she is so close to finishing, has Terri stepping in to keep her from making a mistake.
There was a lot to like about this. I'm a sucker for character development and growth. There is always so much more depth and satisfaction when the writer can put people through the ringer so that they come out on the other side shiny and happy. Terri and Sam deal with each other's demon's and insecurities. They are there and supportive in ways that they never anticipated they needed or could have. It isn't easy. But what in life is ever easy?
This had many explicit scenes. These two had a lot of sexual chemistry. This series is so strong with relationship development, friendships, and real life family issues, that I always forget about how much sex there is. I prefer my books to be a little bit more on the tamer side, but there was an integral part of Terri's growth that had to do with some of these intimate encounters. So that made it interesting for me.
Overall, this is another great addition to the Paradise Romance series.
I recommend to those who like to read about romance, medical drama, inheritance, family issues, jealousy, hot sex, and solo vacations.