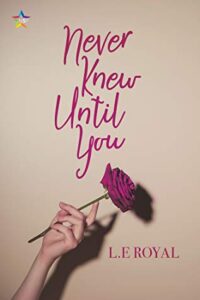 Intense.
What do you do after your wife of 14 years leaves you for the young woman she cheated on you with? Find a service to connect you with a hot young Latina woman to show you the wonderful world of submission. Reasonable.
I would put this in the erotic romance category. There was a lot of sexy times. Other reviewers say it is light on the BDSM aspect, but I wouldn't know because I don't know anything about that. I thought it was interesting that Kristina, the 24 year-old, was the Dom. It seemed like a reversal of what you would expect with an age gap relationship. I don't normally read books heavy on the sexual content, but I really got into this one. I guess light BDSM dynamic works for me.
Clearly the arrangement becomes jeopardized as feelings begin to become an obstacle because this is a romance, of course. Kristina and Parker have great physical chemistry from the very beginning. The gradual progression in their relationship felt natural and believable. I liked these two together and I was rooting for them.
At times, it was a bit morose. Intense and over dramatic. Kristina's repeated mantra of 'I don't do relationships' made me want to roll my eyes in frustration. But I'll take that over sickeningly sweet and fluffy any day. I felt their deep connection, which is surprising because I'm not sure if they ever really had any significant conversation. Does Parker even have a family?
Ultimately, I had a lot of fun reading this. It was hot, forbidden, tantalizing, and emotional.
I recommend this to people who like romance, angst, lots of sex, and VERY dedicated wing women.