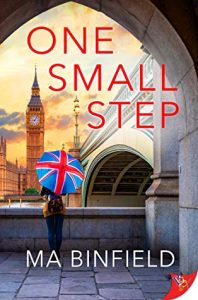 Forbidden attraction.
Iris returns to her work footy team to find that there is a new player. Cameron joined to fill the vacancy while Iris was away. Iris is immediately taken by Cameron but is very quickly informed that the fit beauty is a recent transplant from America and lives with her fiance, Ryan. The two women develop a friendship that betrays their honorable intentions.
I really loved this book and the gradual way Iris and Cameron's relationship builds. It feels very authentic as they both gain confidence from their genuine care for one another. Whether it is getting support for their hobbies and passions that had gone stagnant or simply spending time together that helped them feel seen and appreciated. The author takes time to carefully build something real between the two of these women.
Of course, in doing that, it causes a huge conflict of interest. Cameron has no business putting all of her emotions into Iris when she is engaged to be married. Sure, all is not peachy or full of engagement bliss for her and Ryan. He is all wrapped up in work and spends any free time playing sport with his buddies instead of nurturing his relationship with Cameron. But she hasn't been feeling it for awhile. Even before they moved from Seattle.
Also, Iris is recovering from dissolution of a relationship due to infidelity. Imagine the turmoil she goes through as she finds her feelings growing for her very unavailable friend.
This book kept me intrigued. It had me rooting for Iris and Cameron despite the fact that it was very much forbidden. The whole time I was dreading that the author would take this in an inappropriate direction and at the same time wondering how it could be taken anywhere else. In the end, I felt that it was tastefully and realistically delivered.
I recommend this to people who like to read about romance, forbidden love, friends to more, football (the non-American kind), infidelity, being true to oneself, and pubs.