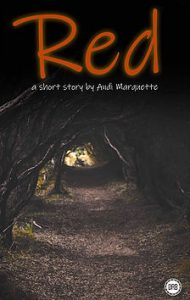 This was surprisingly good despite the length. It was REALLY short.
Rebecca is an ex wolf hunter. She is involved with a woman/wolf that has apparently been hiding out and taking potion to prevent her from turning because it is unsafe. But this is making her ill, so Rebecca wants to take her to her Grandma, who is a witch, that might be able to help.
I can't believe how much story was told with so little time. Sure, it made me hungry for more backstory. How did these two get to know each other? I could imagine the struggles they would have had denying their feelings for each other because of how forbidden it is.
But clearly there were deep feelings as they both were very focused on trying to protect one another.
I enjoyed the spin on this old fairy tale. And all this did was make me want more! 4 stars because it wasn't long enough!
I recommend this to those who like to read about re-telling of fairy tales, strong women, magic, wolves, forest travels, and love.