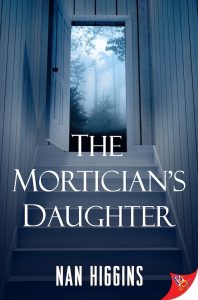 Death Agents.
Aria has a 22nd birthday to remember. She learns that her family legacy is to help the dead cross over and her life long dream of becoming a professional singer comes crushing down forever.
She goes into training and meets a cute girl named Sloane. The band t-shirt wearing gal has wanted to be thrust into the world of paranormal her entire life.
I'm not entirely sure how I felt about this book. I was telling my wife that I was interested and entertained while reading it but I didn't feel a huge desire to get back to it whenever I stepped away.
It had a big Beetlejuice and Men in Black vibe to me but without the humor. I felt like the unbelievable concept required some comedy and because there wasn't much of that, it took itself too seriously.
There was a whole lot of explanation through education or studying and not enough action. This equated to the feel of telling vs. showing. I would have rather learned about the corporation through experiences as opposed to classroom instruction.
There was a side bit of a romance. Aria develops a crush on her classmate, Sloane. It felt more like a high school relationship vs. young adult. I was taken aback when Aria said she wanted a beer at a concert. Then they had a sex scene and it made me feel awkward because they seemed too young. 'I love yous' came unbelievably quick, as well.
Overall, I liked the concept. I thought there were enough unique and interesting scenes that it continued to be engaging.