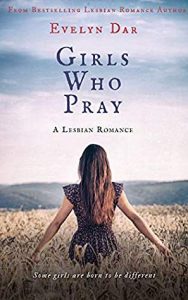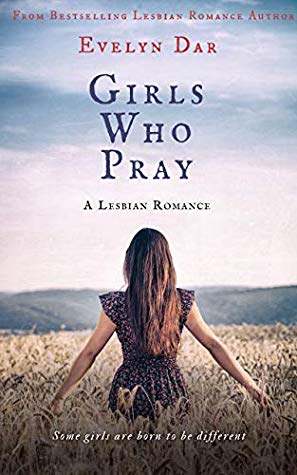 Come on, Evelyn Dar. Where in the world did this come from?!
I loved, Loved, LOVED this book! 5 Stars. Favorites shelf. Period.
Claire is being sued by the Amish for a non-fiction book release of her relationship with a woman during her time in the Amish community. The story intricately moves between past and present to reveal their restrictive and oppressive lives. It is a coming of age story. Then as the years go by it becomes an angsty drama. The passage of time gives this an epic love story feel.
What I really liked about this book was that it wasn't just a story about two women falling in love. It was layered with friends and family issues. I was invested in all of their relationships and how what was happening impacted everyone.
Dar knows how to create intense situations. From discreet hand holding, hidden underwater touches, handsy porch encounters, and explorations in the barn… the threat of their forbidden interactions being uncovered was high and kept me feeling super anxious. But I was rooting for them to come together.
It hurt to see Rachel struggle with her attraction and feelings. And at times it was frustrating, too. But the deep weight of religion made her feel guilty and somehow responsible.
I thought it was unique how Rachel wasn't just some rebellious girl that hated her place among the Amish. She truly believed in the religion and way of life. She never felt like she wanted to leave but circumstances made her feel that it was the only solution.
Also, I recently commented on another review that Sarah Water's 'Fingersmith' contained the best twist ever. There is something in this that gives that one a run for it's money. I was well and truly shocked. Then it made me think about things. And ultimately I came away both wanting to re-read it and to praise Dar for her careful writing that made me unconsciously make assumptions.
Were there some things that MAY be a bit suspect? Sure. I wasn't a fan of some chosen kid names. It was a bit too cheese for me. And I doubt that this would have every truly made it to trial given all that Jenny (Claire's lawyer and friend) knew about the situation all along.
But given how much I was entertained, those things just didn't matter in the grand scheme of things.
Read this, OK? Forbidden romance, Amish, young lust, adult love, family drama, and radios up skirts.