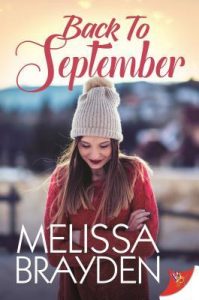 You can't go wrong with a Melissa Brayden romance. Seriously, you can't. Buy all of her books.
Hannah is a semi book snobbish owner of a book store. She prefers the classics to romance novels. An employee convinces her to showcase a romantic new release and try to get the author to visit on a book tour to drum up a bit of publicity for the shop. Since it hasn't been fairing well financially.
Parker is a celebrity romance author as a result of her sharp wit and social media commentary. She meets Hannah at her book store, 'A Likely Story' and becomes instantly smitten.
This is a story of falling for someone that you probably shouldn't. Different professions, different lifestyles, different upbringings, different states, different future goals, etc. Absolutely nothing that would point to a compatible coupling.
But Brayden sure has a way of creating an emotional type of compatibility between her leads, making you root for them against all odds. Great settings, cute interactions, and realistic dialogue. You can feel yourself falling right there with these two.
That makes it doubly heartbreaking as the two of them fumble and stumble, making mistakes, and genuinely frustrating the hell out of you as you follow their journey.
I really enjoyed this one. It beat me up. I cried. Then I was put back together. Why do I continue to enter into this type of relationship with Braydens' books?!
I recommend this to people who love romance, books, self employment, Providence, Texas, LA, celebrity, social media, and being frustrated to the end of earth and back.